Saint Louis Dominican Laity
Queen of the Most Holy Rosary Chapter
Welcome to the official website of the Dominican Laity for the St. Louis area. For over 800 years, the Dominicans have striven to carry out the spirit of the Order as set out by our founder, St. Dominic: To Praise, To Bless, To Preach. We hope that our website may help you learn about our Order, and most importantly, about Our Lord, Jesus Christ.
About Us
Our next meeting is on October 3rd, at 2:00 PM at St. Dominic Priory in St. Louis. We hope to see you there!
We'd like to thank The Association of Hebrew Catholics for not only sponsoring this website, but also for their dedication to spreading the Good News that the Messiah has come and brought about His New Covenant for all. Their bookstore has a wonderful set of books written by Sr. Mary Baruch, who not only converted to Catholicism from Judaism, but entered religious life to pursue a life of perfection and holiness with our Lord. You may find her books here!
"I am espoused to Him whom the angels serve; sun and moon stand in wonder at His beauty." — Antiphon from Lauds for the feast of St. Agnes
UPCOMING RETREAT!
The Fundamentals of Our Spiritual Life: A Retreat for the Laity of St. Dominic
When: Oct 29-31 2021. The retreat begins at 5 pm on Friday, Oct 29 and concludes at 11 am on Sunday, Oct. 31
Where: Villa Maria Catholic Conference and Retreat Center. 1903 E. Lake Shore Dr. Springfield, IL 62712  https://villa.dio.org
For: Members of the Lay Chapters of St. Dominic. Those discerning life as a Lay Dominican are also welcome to attend.
Theme: The Fundamentals of Our Spiritual Life. As members of the Dominican Order, we are called to be contemplatives as we live out our Catholic faith in the world. Preaching is an outpouring of our contemplation. How can we grow and prosper in our spiritual journey? We will discuss and practice proven, centuries-old, foundational spiritual methods. As taught by our Holy Mother Church, these solid practices form the basic building blocks of a healthy and vibrant Catholic spiritual life.
Retreat Masters: Brother John Steilberg, OP – Promoter of the Laity for the Province of St. Albert the Great and Father James Pierce Cavanaugh OP – Parochial Vicar at Blessed Sacrament Parish in Madison, WI.
Cost: The cost per retreatant is $280. The fee includes room and board (for single occupancy). Some rooms can be double occupancy.  If you choose to room with someone else, the total cost is $250 per person (please indicate your roommate on your registration note.  Your registration fee includes 5 full meals (Fri: Dinner, Sat: Breakfast, Lunch, Dinner, Sun: breakfast), mass stipends for our priests and all instructional material. Confession and Sunday Mass will be available.
Contact: Brother John Steilberg OP at johnsteilbergop@gmail.com with questions.
Register: To register, send a check, payable to St. Dominic Priory, 3407 Lafayette Ave, St. Louis MO 63104. ℅ Brother John Steilberg OP. Please include your name and your local Lay OP chapter. Designate that you are registering for the Laity of St. Dominic retreat. Space is limited in the retreat center.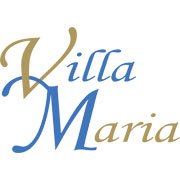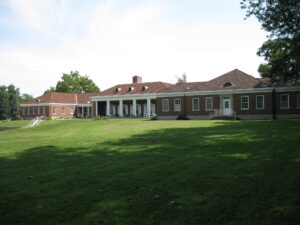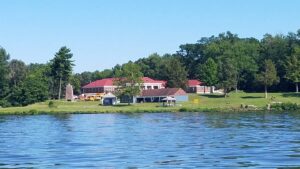 Plenary Indulgence
Our deepest thanks to our Master of the Order, Brother Gerard Timoner III O.P., and to the Apostolic Penitentiary for requesting and granting a plenary indulgence for all faithful (not just Lay Dominicans!) on the 800th anniversary of our Holy Father St. Dominic's death. Please read more about it here and share this grace filled opportunity!
As Lay Dominicans, we are required to pray morning and evening prayer from the Liturgy of the Hours. Want to see what the Office is all about, or are you without your breviary? iBreviary is a great site to guide you through how and what to pray on a given day.
The brothers of St. Dominic Priory have a website with excellent information on Mass and Adoration times, along with life a religious Dominican. If you're interested, please visit their site!
Are you thinking about pursuing a formal degree in theology in a Thomistic environment? Please consider the Aquinas Institute of Theology, where the brothers of the St. Dominic Priory (and some of our own lay members) go for their studies!